Ruth Lillian Polyak
November 15, 1927 – May 5, 2022
(nee Derse)  Age 94 years.  Born to life in Milwaukee November 15
, 1927 daughter of Arthur and Bertha Saniter Derse.  Born to eternal life May 5, 2022 in Jackson, Wisconsin at Forestview Manor.  Preceded in death by husbands Bernard Shine and Vincent Polyak.  Beloved mother of the late Joanne (the late Robert) LaPointe, Jane (Dennis) Joyce, the late Thomas Polyak, Jean (Dan) Drew, Michael (Sandy) Polyak and Mary (Paul) Strom.  Dear grandmother of Brian (Rochele) Drew, Jessica (Bryan) Koch, Tony (Amy) Strom, Pam Polyak, Nicole (Tyler) Vaughan, Meghan Joyce, Vince (Nicole) Strom, Melissa (Brian) Marsh and Tom (Brittany Williams) Strom.  Loving great grandma of Landon and Harper Drew, Olivia and Paige Strom, Sofia and Colton Strom, Amiah Polyak, Connor Marsh, Jordy and Brody Koch, Tenley and Callie Vaughan.  Sister of Rita (the late Robert) Riedl, the late William (the late Isabelle) Derse, the late Arthur (Patricia) Derse, and the late Paul (the late Maggie) Derse.  Sister in law of the late Frank (the late LaVerne) Polyak, the late Sylvia Pedersen, the late Chester (the late Millie) Okray,  the late Father Anthony Polyak, the late Jim (the late Patricia) Foltz and the late Rev. Bernardine Shine.  Further survived by loving nieces, nephews, cousins, godchildren, other relatives and friends.
Visitation Monday, May 16, 2022 at St. James Catholic Church W220 N6588 Town Line Road, Menomonee Falls,  from 3:30 PM until the Mass of Christian Burial at  5:30 PM.   Interment Tuesday at Holy Cross Cemetery, Milwaukee.
Ruth was longtime member of the former St. Stephen Martyr Church in Milwaukee.  Ruth with her husband Vince founded the Polyak Trucking Company.
Memorials appreciated to the Maryknoll Fathers.
Please remember the Polyak Family in your thoughts and prayers.
---
Richard J. Frantl
December 3, 1933 – May 1, 2022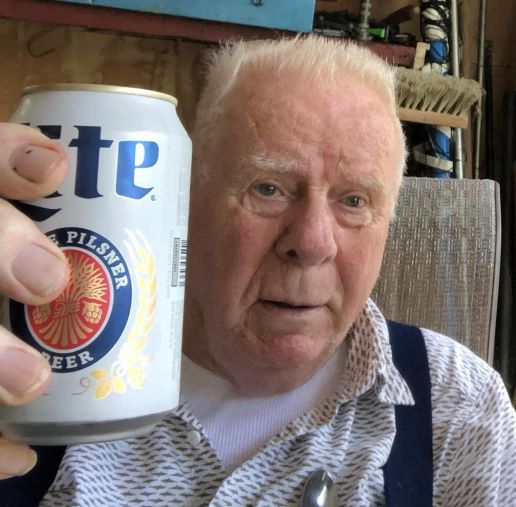 Of Menomonee Falls. Born to Eternal Life on Sunday May 1, 2022, at the age of 88 years. Beloved husband of the late Evelyn (nee Gerlach). Loving father of Lorrie (Patrick) Wanty, Carrie (Scott) Zandi and Joan Frantl. Dear grandpa of Rick (Jeni) Lorbiecki, Shawn (Sarah) Faretta, Amy (Josh) Totzke, Russ (Jessica) Lorbiecki and George (Shantell) Mohawk. Great grandpa of Quinn, Brooke, Zoey, Mason, Evelyn, Audrey, Kadence, Chase, Cole and Dane. Great-great grandpa of Emrick. Caring and special friend of Marilyn Koerner. Further survived by brothers, sisters, other relatives and friends.
Visitation Monday May 9th at ST. JAMES CATHOLIC CHURCH, W220 N6588 Town Line Road, Menomonee Falls from 11:00 am to 12:00 noon. A Mass of Christian Burial will be celebrated at 12:00 noon. Private interment with military honors to follow at St. James Cemetery.
---
Patricia T. Dreckmann
April 22, 1928 – April 26, 2022
Patricia T. Dreckmann  Entered into Eternal Life on April 26, 2022 at age 94.  Loving wife of the late Robert for 67 years.  Beloved mother of James (Linda), Ann (Jim) Schroeder, Sharon, Pete (Cindy) and Mark (Jane).  Proud grandmother of Jim (Nancy), Kerri, Julie, David (Krista), Daniel and Ashley.  Great-grandmother of Luke, Aiden, Conner, Sawyer, Owen, Ivy and Roman.  Further survived by other family and friends.
Visitation will be held on Friday, May 6, 2022 from 10 AM until time of Memorial Mass at 11:30 AM at St. James Catholic Church, W220 N6588 Town Line Rd., Menomonee Falls.
---
Elizabeth A. Guis (nee Semrow)
August 9, 1925 – April 9, 2022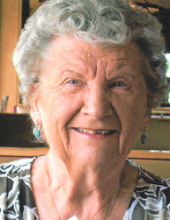 Of Sussex, Wisconsin. Elizabeth died peacefully on April 9, 2022 at Brookdale Senior Living Center. She was born on August 9, 1925 at home on the family farm in Willow Springs. She was the daughter of the late Gustav and Laura Semrow
Elizabeth ("Betty") was preceded in death by her parents and siblings: Earl and Virgil ("Butch") Hart, Raymond, George ("Red") and Edward Semrow, Marie (Withey), James Semrow, Catherine (Wildish), Audrey (Kuck), Joseph, Ruth and Robert (Patricia) Semrow.
She is survived by her loving daughter, Beth Ann (Jozwiak) and son-in-law Jeffrey Jozwiak. She is further survived by very special nephews Paul J. Tutzke and Michael J. Hart along with many nieces and nephews and extended family who held a very special place in her heart.
Memorial service will be held on Thursday, April 21st at ST. JAMES CATHOLIC CHURCH in the Historic Chapel, W220 N6588 Town Line Rd. Menomonee Falls, WI. Visitation will take place from 9:30 AM until time of the Mass of Christian Burial at 11:00 AM. Burial will take place directly after the service at the St. James Cemetery located next to the Historic Chapel.
---
 

Edward A. Nedved
July 24, 1932 – March 23, 2022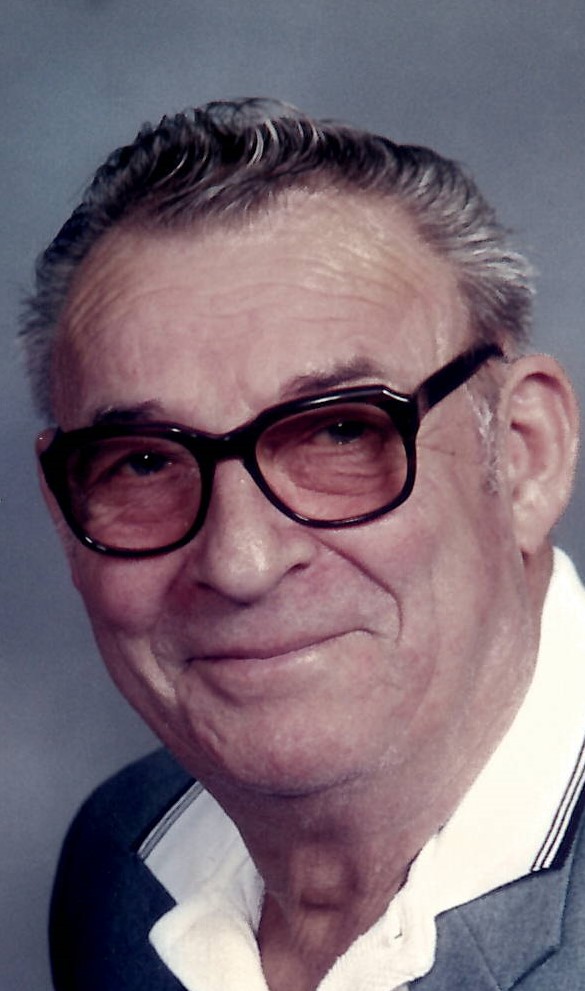 Edward A. Nedved passed away peacefully March 23, 2022 at the age of 89.
He is survived by his wife Kitty for 67 years. His four children Scott (Tracy) Nedved, Kris (Richard) Musselman, Kathy (Henry) Hoffman and Ed Jr. (Rose) Nedved. He is also survived by six grandchildren and 12 great grandchildren. Sisters Sally (Bill) Bouer and Blanch Habermeier of Minnesota. He was preceded in death by his parents, three brothers, one sister and I grandson Cory.
Ed proudly served his country in the United States Marines from 1953 to 1956.
Funeral services Friday April 1st at the Schmidt & Bartelt Funeral Home Sussex W250 N6505 Hwy 164. Visitation from 10:00am until the time of service at 12:00. Burial service along with Military Honors at St. James Rose Hill Cemetery in Sussex to follow. Memorials appreciated to the Cancer Society.
The family wishes to extend a heartfelt thank you to the caregivers at Froedert Community Hospital Menomonee Falls and especially to Dr.Julie Heyerman for her kind and compassionate care.
---
Kathleen "Katie" B. Kershek (nee Thiede)
March 2, 1935 – February 28, 2022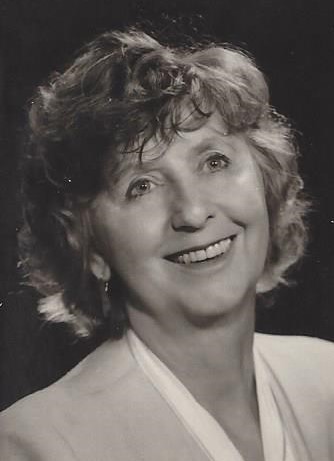 Germantown- Katie passed away Monday, February 28th, 2022 due to complications of old age. She was two days shy of her 87th birthday.
Katie was born March 2nd, 1935, in Two Rivers, WI to Chester and Edna (nee Taddy) Thiede. She graduated from Washington High School, Two Rivers, in 1952. She married her first husband and father of her children, Rodney J. Kershek, in 1957. Rod and Katie settled in the Milwaukee area and soon began a family that included four daughters. Rod passed away in 1976, leaving Katie to raise their girls on her own. Katie was blessed to marry Kenneth E. Reich, a close friend of Rod's, on February 14th, 1985. Katie and Ken spent their honeymoon traveling by car to California. They settled in Redondo Beach, CA where Ken finished out his career in finance and Katie devoted herself to being a full- time wife and homemaker. They remained in Redondo Beach, CA until 1995 when they came back to Germantown, WI to be close to family and friends.
Katie worked for over 20 years at the J.C. Penney Distribution Center in the Computer Operations department. She made many wonderful friends while working there. While in California, Katie became involved in the Neptunian Women's Club of Manhattan Beach. The volunteer organization worked on many projects to improve the community. Katie served as President of the club from 1991-1993. She was very proud of her accomplishments as President. After moving back to Germantown, Katie continued her spirit of volunteer work with HOPE Network, an agency providing resources and support to single mothers throughout their parenting journey. Katie felt a deep connection to the group because of her own journey as a single parent.
Katie is survived by her cherished husband, Kenneth E. Reich, beloved daughters Wendy Kershek and Tracy Devine. Katie was the loving and supportive mother-in-law of Ric Miller and John Devine whom she was deeply grateful to for the care they showed to her and to her daughters. Katie's greatest role in life was that of doting and devoted grandmother to Jacob, Calahan, and Brady Miller and Michael Devine. No one was more excited to be blessed with four grandsons than Katie. She loved each of the boys unconditionally and took great pride in all their accomplishments. We should all be so lucky as to have a Grandma Katie in our lives. Katie is also survived by her two younger brothers, John Thiede and Gerald Thiede.
Katie was preceded in death by her husband Rodney J. Kershek, her daughters Kay Lynn and Kari Lee Kershek and her brothers and sisters Donald Thiede, Chester Thiede Jr., Eunice LeClair, Margaret LeClair, Robert Thiede, and Thomas Thiede.
Katie's family would like to thank the staff at Fairway Knoll for the incredible care and compassion they bestowed on Katie during her final months. The family is also grateful to Horizon Hospice for their kindness and expertise during Katie's final weeks.
Out of respect for Katie's disdain of graveside services held during cold Wisconsin winters, the family will inter her cremains when the weather is warmer. A celebration of Katie's life will be held at that time. In lieu of flowers, memorial donations to HOPE Network, P.O. Box 531, Menomonee Falls, WI 53051 would be appreciated.
---