Patricia "Pat" Gorski



January 10, 1933 – March 16, 2023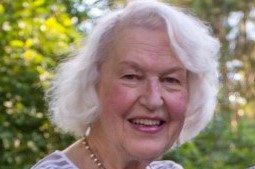 Patricia "Pat" Gorski passed away peacefully at her home in Sussex on March 16, 2023, at the age of 90. She is survived by Jerry, her loving and devoted husband of 69 years, and her seven children and their spouses Judy (John) Hoeppner, Susan (Mark Germer, decreased) Gorski, Tom (Linda) Gorski, Carrie Gorski, Dennis (Jane) Gorski, Bec (Greg) Honeck, and Bill Gorski. She was loved and adored by her fourteen grandchildren and their spouses Luke (Linda) Hoeppner, Nate (Yesha) Hoeppner, Jordan (Hisami) Hoeppner, Katie (Jon Anderson) Hall, Lori (Mike) Weinand, Jeannie (Derick) McKennon, Chad (fiancee Kelsey) Gorski, Grant (Katie) Gorski, Natalie (Ryan) McLaury, Julia (Nate) Schmoll, Quinn (Korie) Gorski, Renatta (fiance Whit) Gorski, Josh Honeck, and Ryan Gorski. Her twenty great-grandchildren Hannah Hoeppner, Elizabeth Hoeppner, Peter Hoeppner, Madeline Hoeppner, Bodhen Hoeppner, Rohen Hoeppner, Mia Hoeppner, Joji Hoeppner, Sam Hall, Emily Hall, Aiden Weinand, Lily Weinand, Brecken McLaury, Callum McLaury, Tahlia McLaury, Truitt McLaury, Carsten Schmoll, Drake Schmoll, Everett Schmoll, and Kellen Schmoll cherished her.
Pat began her secretarial career at G.E. Electric and served as administrative assistant at WestSide Tool for many years. Her artistic talents blossomed in her hobbies of gardening, sewing, upholstery, and furniture refinishing. Pat was an avid traveler and camper. Her family and her faith were the center of her universe, Pat will be deeply missed. Her kind and loving disposition will live on in the hearts of many.
Visitation is on Saturday, March 25, 2023 at 10AM until time of the 11AM Memorial Mass at St. James Catholic Church, W220 N6588 Townline Road, Menomonee Falls, WI.  In lieu of flowers, memorials to the Catholic Bishop of Northern Alaska, 1312 Peger Rd., Fairbanks, AK 99709, St. James Congregation, W220 N6588 Townline Rd., Menomonee Falls, WI 53051, or St.Labre Indian School – Educational Association, Ashland, MT 59440 are appreciated.
---
Thomas G. Gibson
May 11, 1964 – March 6, 2023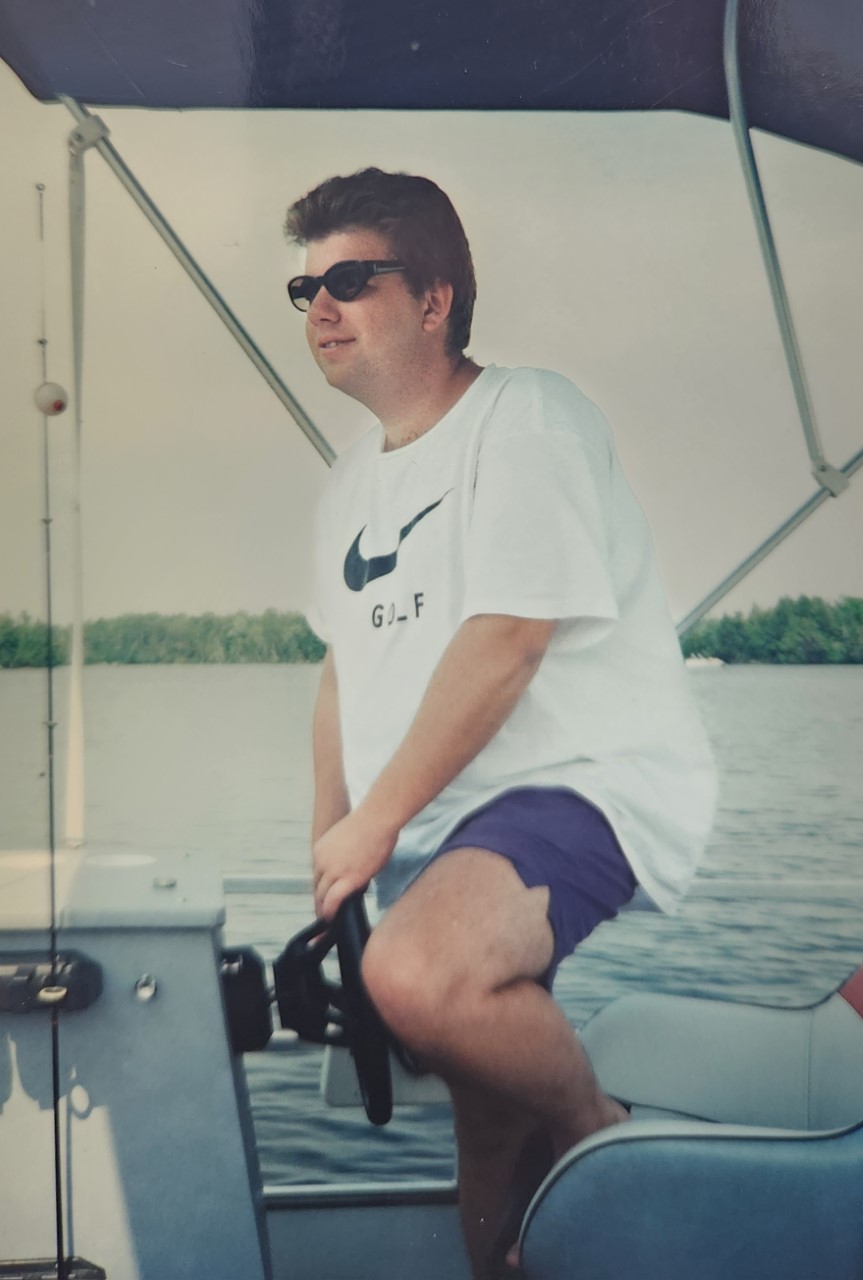 Of Menomonee Falls. Born to eternal life March 6, 2023 at the age of 58 after a courageous battle with cancer. Loving husband of Christine (nee Bauer) for 30 years. Cherished dad of Tyler, Mitchell and Claire. Beloved son of Gene and Mary Gibson. Best friend and cousin of Mike (Kelli) Gibson. He is also survived by loyal, furry companions Blackjack, Jordy and Apollo, Dalton Drewek and the rest of his Quad family, and other family and friends.
Tom loved traveling up north to his family's lake home on Reservoir Pond in Townsend, WI, as well as cooking, reading and music. He was an avid Packers and Brewers fan. He had a good sense of humor, often mentoring his colleagues about marriage.
Visitation will be held at St. James Catholic Church, W220N6588 Town Line Rd, Menomonee Falls, WI 53051, Friday, March 31 from 9:00 AM until Mass is celebrated at 11:00 AM. In lieu of flowers, memorials are appreciated to the family.
The family would like to give special thanks to the staff at the Froedtert Menomonee Falls Cancer Care Center for their compassion and care. The family would also like to thank Horizon physical therapist Coral for her persistent and tender care.
---
Sandra Syverson
February 1, 1962 – February 25, 2023
Mass on Saturday, March 11th at St. James Catholic Church, W220 N6588 Town Line Rd. Menomonee Falls, WI 53051, at 11:00 am.
---
Mark S. Bantz
September 3, 1958 – February 18, 2023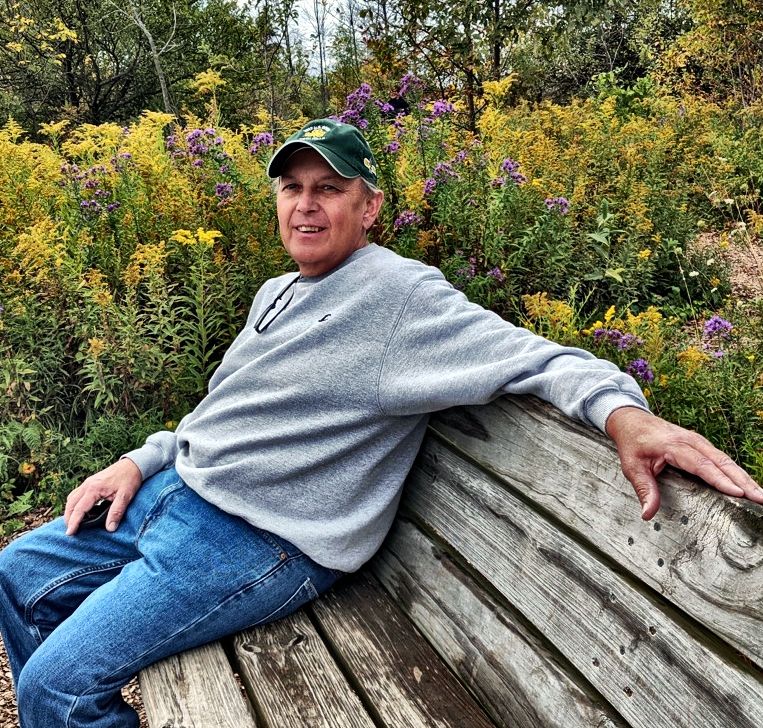 Mark S. Bantz, a dedicated husband, father, grandfather-to-be, and friend to many, passed away peacefully in the home he built on Saturday, February 18, 2023.
Mark was born the youngest of three boys to Lila and Jerome Bantz in Ironwood, MI on September 3, 1958. The family moved to Sussex, WI where Mark grew up and attended school. The brothers often spent time back in Ironwood, hunting and fishing during holidays and summer break. After high school, Mark enjoyed a 38-year career with Paper Machinery Corporation where he started as a machinist and ended as a senior buyer, completing further education and certifications in tool & die mold making, welding, and purchasing over the years. Mark had a unique mechanical skillset, and he had a passion for helping others using his basement machine shop and tools. If the garage door was open, his service was available. Friends both old and new frequently stopped over with an issue or just to check in. When the garage door was down, Mark was spending time with his family.
Family meant more to Mark than anything else in the world. Mark met his wife, Suzzanne, in their 20's and the couple married on September 28, 1985. Mark and Sue couldn't imagine what was in store for them as triplet boys, Christopher, Matthew, and William, followed shortly after in 1986. The family quickly outgrew their house. With his background in the trades, Mark and his brother Jerry utilized their skills and network of friends to build the house on Melody Lane that his family still enjoys today. He worked hard to ensure his family was taken care of and felt loved every day. Mark instilled his work ethic in his sons, and proudly watched all of them become Evans Scholars after caddying for many years. He was immensely proud of their successes during and after college at the University of Wisconsin Madison.
Mark was a loving father, and a friend who could always be counted on. On weekends, Mark was often found with an ice cold PBR in hand in front of a roaring fire in the living room, dog next to him, enjoying the warmth and living the good life. Prior to losing his battle to prostate cancer, Mark was able to make several trips up to Ironwood, MI throughout 2022. The Upper Peninsula of Michigan and the Finnish SISU spirit held a special place in Mark's heart, and his family continues the tradition of spending time there.
Mark was preceded in death by his parents, Jerome and Lila; brother, Jerry; brother-in-law, Jeff Yohnk; and beloved pets.
Mark is survived by his wife and companion of forty years, Suzzanne (nee Yohnk); his triplet sons Christopher (Katherine West), Matthew (Kristine), and William (Tracy); his dog Elsie; grandbaby arriving in July 2023; brother Stephen (Juliane); brothers-in-law Dale (Annemarie), Darrel (Kay), Mike (Beth) and Steve Yohnk; nieces Kyle (Ian) and Hannah; nephews Wyatt and Jay.
Visitation will be on Sunday, March 5 from 11AM until time of Memorial Service at 1PM at Schmidt & Bartelt – Menomonee Falls; N84 W17937 Menomonee Ave. In lieu of flowers, memorials in Mark's name to Prostate Cancer Foundation (https://www.pcf.org/) or Evans Scholars (https://wgaesf.org/) are greatly appreciated.
---
Raymond J. "Ray" Gross
October 27, 1938 – February 4, 2023
Of Sussex. Born to eternal life February 4 at the age of 84. Beloved husband of Mary (nee Orcholski) for 63 years. Loving dad of Lisa (Peter) Dickman, Andrea (Jonathan) White and Michelle (Joe) Stricker. Ecstatically proud grandpa of Noah, Jacob, Nathan, Rebecca, Grace, Jack and Emily. He is also survived by his grandpets Mocca, Zeus, Molly, Baker and Possum. Dear brother of Jeanette (the late Greg) Laney. Further survived nieces, nephews, other family and friends.
Preceded in death by his brother Alvin Gross.
Visitation Thursday, February 9 at St. James Catholic Church, W220 N6588 Town Line Rd. Menomonee Falls, WI 53051, from 9:00 AM until the Memorial Mass is celebrated at 11:00 AM. In lieu of flowers, memorials are appreciated to St. James Catholic Church.