Charlotte "Dolly" Pauline Buschke



September 12, 1945 – April 10, 2020
Visitation will be on Saturday, April 10th, 2021 at St. James Catholic Church, W220N6588 Town Line Rd. Menomonee Falls, from 10 am until Mass of Christian Burial at 11 am.
Grace Patricia Ehr
January 24, 1925 – March 12, 2021
Bor
n Grace Patricia Mueller on January 24, 1925 in Mercer, WI, she was born again to Eternal Life on Friday, March 12, 2021 at the age of 96 and one-twelfth years.  Preceded in death by her treasured spouse, Gerald Ehr, of 61 years. Proud mother of eight sons and their spouses, Robert (Theresa), Michael (Lisa), Edward (Greta), Gregory (Mary Ann), Steven (Christine), Timothy (Denise), Carl (Denise) and Paul (Mary).  Loving grandmother of 27 grandchildren and 20 ½ great-grandchildren.  Sister of Mary Wolfe and Rose Vasquez.  Preceded in death by her brothers Richard, James, Robert, Thomas and Carl.  Further survived by many other relatives and friends.
The family would like to thank Grace's caregiver Tina for her compassion, friendship, and skilled assistance as well as making her final days comfortable and peaceful.
In lieu of flowers, memorials made to Saint Vincent de Paul, Milwaukee Rescue Mission, Catholic Relief, or Covenant House are appreciated.
Visitation on Thursday, April 8 from 10AM until time of Mass of Christian Burial at 12 noon at ST. JAMES CATHOLIC CHURCH, W220 N6588 Town Line Rd., Menomonee Falls.
You can view "A Tribute to Grace Ehr" about her life on the Schmidt & Bartelt website.
Dorlene "Dolly" Kaup (nee Kiedrowski)
June 11, 1931 – March 11, 2021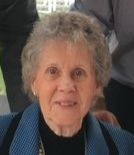 Eternal Peace on March 11, 2021. Age 89 years. Loving wife of the late Karl. Loving mom of Kathie (the late Tim) Hetzel, the late Tom (Peggy) Kaupp and Lynn Kaupp. Proud grandma of Tim (Jess) Hetzel, Todd (Jennie) Hetzel, Sara (Matt) Schaus, Katelyn, Christopher, Grace, and Mary Kaupp, Melissa and Michelle Williams and great-grandma of Carly, Claire, and Colin Hetzel, Gabbie, Maddie, Caroline, and Caleb Hetzel, Ava and Parker Schaus. Dear sister of Butch (the late Carol) Kiedrowski, the late Melvin (Hildegarde) Kiedrowski, Pat (the late George ) Sarnowski, Lorraine (the late Richard) Shulfer, Julaine (Joe) Gabriel, the late Margie (the late Roger) Cielinski, and the late Richard Kiedrowski. Further survived by other relatives and friends.
Private Family Services were held. Memorials to St. James Catholic Parish, W220 N6588 Town Line Rd. Menomonee Falls, WI 53051 are appreciated.
Jerome J. "Jerry" Murphy
May 28, 2021 – February 11, 2021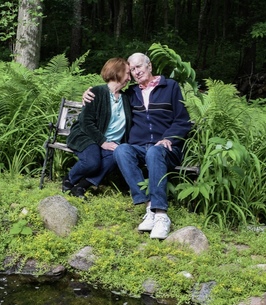 passed peacefully at home in Menomonee Falls on Thurs., Feb. 11, 2021, at the age of 81. Devoted husband of the love of his life, Cecile "CiCi" (nee Aukofer) Murphy for 59 years. Cherished dad of Kathleen Murphy Willer, Jerome E. (Cathy) Murphy, Michael (Kim) Murphy, Maureen (Michael) Chobanoff. Proud grandpa of Justin (Kyla) Murphy, Brandon Murphy, Emlyn (Kevin) Dornemann Vang, Madelyn Murphy, Joshua Willer, Genevieve Dornemann, Jerome R. Murphy, Benjamin Willer, Nicholas Murphy, Rachel Murphy, Nathan Willer, and Grace Willer. Great grandpa of Brooklyn Willer. Jerry is further survived by other family and friends. He was preceded in death by his parents, Earl and Cecelia Murphy and three siblings.
Jerry was a proud United States Air Force Veteran, serving 8 years. He received the Air Force Commendation Medal as an A/2C. He sold real estate and managed real estate offices for decades. Jerry and CiCi raised their four children in Milwaukee, giving them a happy childhood filled with memories of neighborhood parties, usually at the Murphy house. They took countless camping trips in Wisconsin and one big memorable trip to Colorado with two other families, a fun caravan of 17 people and three pop-up campers. Always curious, CiCi and Jerry loved to travel. Mexico, Ireland, The Panama Canal, and cross-county train trips, filled with nature and history, were among their favorites. Vegas was a frequent trip and Jerry and CiCi's children and their spouses joined them for the last one; they can still see him sitting at the old slot machines, Budweiser in hand.
Jerry's true gift was making everyone in the room feel welcomed and good. A big smile and a bear hug and a corny joke greeted everyone at all gatherings. He humbly entertained everyone often at the piano, playing old school country music by ear, loud and happy, as the grandkids danced. He taught each young grandchild how to spell "milk." "B, E, E, R" was their response. Bank tellers and strangers on elevators were left with a joke and a smile too – he just could not help himself. This gentle giant of a man with the snowy white hair spread humor and acceptance wherever he went, and he will be greatly missed by many.
A visitation will be held on Wed., Feb. 24, from 11:00 until 1:30. "Open Mic" is from 1:30 until 2:00, and anyone who would to like may take a brief moment to share a memory about Jerry. Funeral Mass begins at 2:00. All of this will be at St. James Catholic Church, W220 N6588 Townline Rd. Menomonee Falls. A summer party will be held in place of a reception. In lieu of flowers, memorials are appreciated, in Jerry's name, to Hereditary Hemorrhagic Telangiectasia (HHT) Via Mail: Cure HHT, PO Box 329, Monkton, MD 21111 or www.HHT.org.
Russell "Russ" Charon

August 21, 1929 – February 10, 2021
Born into Eternal Life on February 10, 2021 a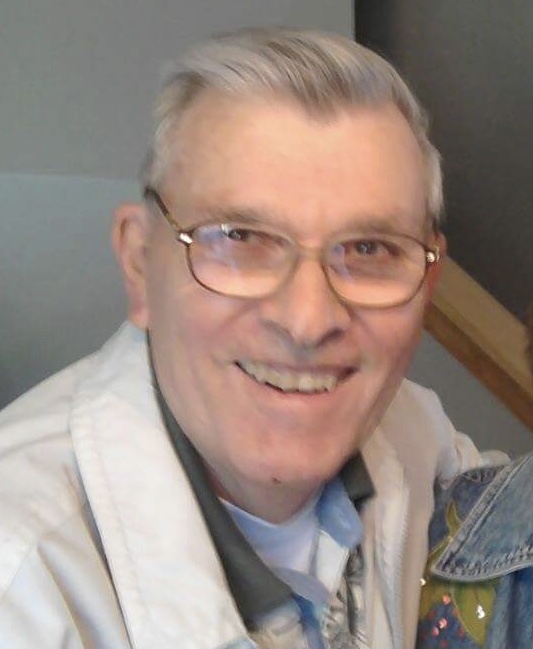 t the age of 91. Beloved husband of the late Carol for 68 years. Loving father of Linda (Jerry) Kelm, Cheryl Remond, and Tom (Carol) Charon. Grandfather of Mike, Lisa (Nate), Jack, and Nick. Great-grandfather of Lauren, Ben, Sam, and Colin.
Preceded in death by sisters Ruby and Barbara.
Russ was a proud member of the Lannon Lions. He was the proprietor of M&I Bank Barbershop for over 40 years.
He was an avid fisherman, hunter, and Wisconsin sports fan. He enjoyed playing cards and working on cars.
Private services will be held.
Mary Rose McCluskey
March 25, 1958 – February 3, 2021
Mary Rose McCluskey (nee Quast) of Menomonee Falls, WI, age 62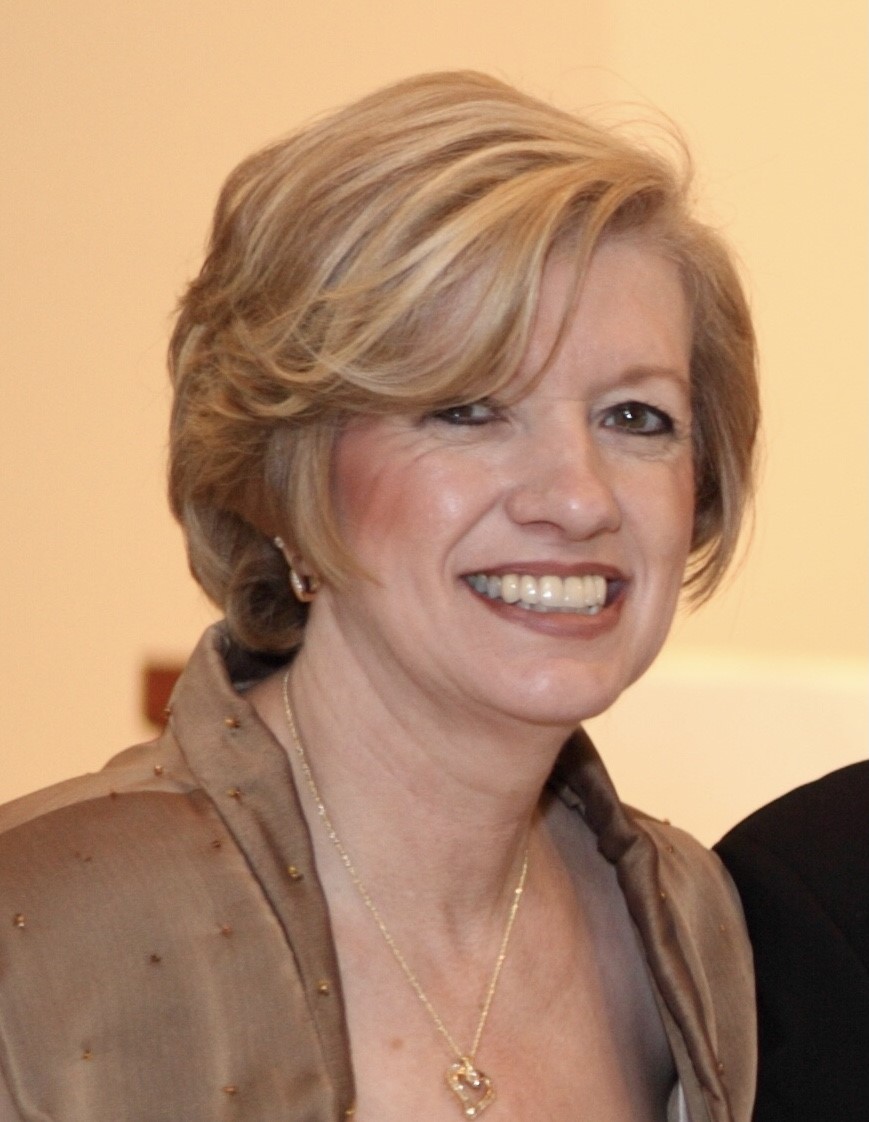 , was peacefully welcomed into her eternal home on February 3, 2021. Mary was born on March 25, 1958 in Milwaukee, WI to Marvin and Jeanette (nee Themar) Quast. 
Early in life, Mary found a passion for caring for others which paved the way for her future career. She graduated with her Bachelor of Nursing degree from Alverno College in 1981 and worked for over thirty years as a Registered Nurse at St. Joseph's Hospital in Milwaukee, WI.
On July 12, 1980, she was united in marriage to her best friend Kim at St. James Catholic Church in Menomonee Falls. Together, their family grew to include two beautiful daughters, Marissa (Nick) Borsdorf and Chelsey (Andrew) Gebel, and four adored grandchildren Abby and Jocelyn Borsdorf, and Everly and Ford Gebel.
Mary was a skilled nurse, and a loving friend. She enjoyed crafts of all kinds, baking, gardening, and sharing her talents through numerous volunteer opportunities. Above all, she cherished her family and was extraordinarily proud of her daughters and grandchildren. She will be fondly remembered for her generous spirit, joyful disposition, infectious smile, and boundless patience.
Mary will be deeply missed by her; husband, daughters, grandchildren, loving sister Judy (Bob) Frankovic, sister Anne (Will) Black, and brother Mark Quast, beloved Godchildren, Chris Frankovic, Mike Frankovic, and Lia Cless, sisters and brother-in-law Gayle (Roger) Perkins, Diane (Mike) O'Brien, and Mark (Jana) McCluskey, and many other family and friends whom she cherished.
Mary was proceeded in death by her parents, and her parents-in-law Donald and Norma McCluskey.
A mass of Christian burial will be celebrated privately. Memorials to the charity of your choice in Mary's name are appreciated.
The family would like to extend a special thanks to the staff at The Wright House Memory Care Facility in Mequon, and the team at Kindred Hospice for their compassionate care of Mary in her final years.